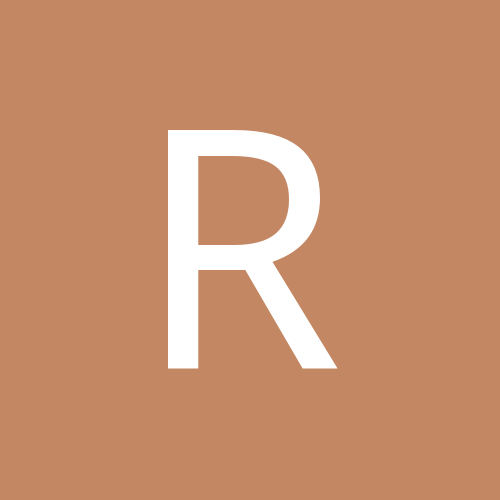 Content Count

15

Joined

Last visited

Days Won

1
Community Reputation
4
Neutral
Recent Profile Visitors
The recent visitors block is disabled and is not being shown to other users.
That make sense. No worries, thank you for the update. Looking forward to it!

Hi Timeless! I think tomorrow is one year of this comment. Are there any updates regarding this specific achievement? 10gr for 1 condor feather is a bit...ridiculous. As we're playing with 2-3gr and already have 3-4 W3 and counting...

rongviet replied to rongviet's topic in HIGH x5000

Hi Timeless, It works now! Seems like restarting the server did the trick!

rongviet replied to Pregnant's topic in HIGH x5000

lol...should selupan stands still for you to kill?

Help. I attached a video below, I can login all the other servers fine, but except for server 1. It straight up saying disconnected from server before the login screen pops up. Anyone know how to fix this? MU_Elite_bug.mp4

I would also like to ask the admin about the penalty for baiting a new player into a trap and use that one small moment as an evident to get the player penalty. If you didnt want him to insult you, you should've just leave him alone dude. All of us are trying to play the game we enjoy the most here, yet you, a full stat players, going around and massacre newbie. I think any one would be mad, let alone him.

Ofcourse it will follows the guide line of ban, or even permanent ban. But if the admin did that straight up without and consideration to the other party's story, then that is a little bias. And Psyche, your scheme is kinda good. You want to trigger the other party first, bait until he or her say something insulting, then screenshot that one moment as an evident. Quite a good scheme. And your last sentence, about the server not being for you. I think that there will be no server for you, if you insult someone first, and bait them into a trap. So, don't even use that as a threat to quit the server.

Okay, so you're telling me, he starts to insult you, OUT OF NO WHERE? a newbie who doesn't know anyone, randomly pick you, and insult you? Do you realize how stupid that sounds? Yes, I agree with you that it is not tolerate to insult anyone in any form. But if you want to make this a fair ban, I think the admin needs to investigate into this. Ask the character what happen and take his side of the story. Because from the look of Psyche's story, the other player insult his deceased mother, then psyche starts to kill him. I don't think this is true. I suggest the admin to look into the chat history, and the kill logs.

I don't think that was pk insult bro...that was a one side massacre. He's what, idk, maybe 10-20 rr? You can literally tap him 1 tap, and he's dead. Why don't you go pick on someone your side man, from the look of it, wing 3, exc ancient? You're probably full stat. Like i said, what you were doing was bullying.

Did you insult him or not, only you and the admin know. But insult can mean in more than 1 way. You can have verbal insult, and physical insult. All i know is that I saw him, training, did not pk you, did not say anything to you. You started to killing him over and over again. Only then he starts to say something to you. So in that context, yes, you did insult him physically to trigger his emotion that cause those words.

And the answer to that question is that if you don't want people to insult you or your family. DON'T INSULT OTHER IN THE FIRST PLACE. PERIOD.

And now you're threatening me? So its not okay to insult you, but you can insult other and threatening them? You're funny dude. Just because I am a witness for that exchange, now you're threatening to hunt me down?

You're flipping black and white. It's not okay to say anything like that. In fact, its not okay to insult either. And he deserve to be ban. And I think you SHOULD also get ban for starting the problem. I only witness what happen during that exchange in Karutan, I don't know if he insult you any time earlier, so i cannot say anything. But I don't think someone would insult you out of nowhere. Did you piss him off?

I don't know what happen earlier. But in that party in Karutan 2, he didnt say anything first and you killed him. Even after he's coming back to train and you keep killing him again. He's probably new and weak man. What you were doing was bullying. And of course my point is that if you keep killing people for no apparent reason, they will just get upset and insult you. Literally I witness the entire thing and hes only starting to insult you after you kill him.

Um i was there in the party. To be fair, you killed him repeatedly without letting him train.