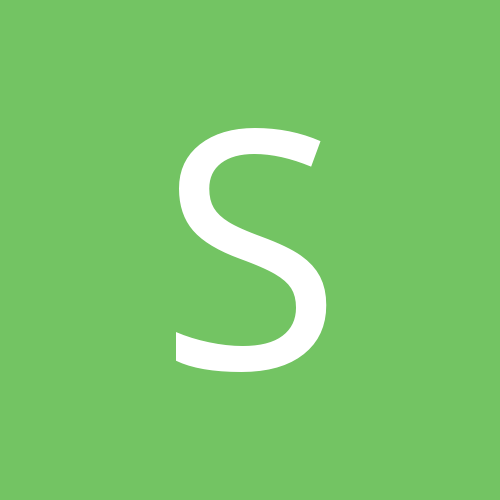 Content Count

8

Joined

Last visited

Days Won

2
Everything posted by Soulynx
Hello. so i would like to put a suggestion about selupan re-spawn time lower. checking help guide on x1000 its 2h on rest its 3h . looking to this part of game when most of people dont play any more in higher exp rates servers. why i suggest time shorter. because even if some one join server it will take ages with the other high people to get items. can see battles at relics refinery tower entrance or fights for selupan . for lower players they cant do anything. also most of high players like to battle in cs it could be helpful them too (still seeds need to be created and farming ancients takes time) so it would not be fast maxed set. also as far as i can see the items drop with out luck and 1 exe opt and 1 socket. so its not like u get good item all time (so looking to that 3h for trash able item is just stupid) also if the items circle more other could put in market the good ones for other players as well. other way looking into this. if no one close refinery tower than people farm 4 items in 2 hours/ and selupan is 1 item in 3h (seems weird right ?) of course i am not now talking about x50 but about x200/x1000 that the selupan timer could be lowered to 1h maybe or 1 and half (as for x50 maybe later) Would like to get other people opinions as well Best regards Soulynx

BK is tanky class u expect to take it down with sm ?. i think i explained will do again. same as u say get items etc i complety agree with u. but think again u will get many new players at this stage of game ? when most of are high stats. as u say yeah many plays multi chars agree too but then question what will happen when they get all items and gear all his chars he will sell next items wont it ? at least i would as i have no use of extra items.. also if new player gets max stats etc by lower time there could be posibility they manage to do it at least few times if get party. with time 3h imagine people go sleep 2h wakes up do selupan go sleep after (the ones who are maxed and live for playing or farming the bosses) from one point can stay like this just i know i can manage at least 1-2 maybe at day 😄 as i told get home selupan is killed then go next time it should appear then go sleep (and cant manage more/ and in the end it will result with that in market there are no items / cant do maya as people close it) so in the end i cant even farm or get items same way as u said. and after probly some time i will just stop as i wont see any way to grow up 🙂 i undertsand at server start yes 3 /4 h is good as to slow down the progress but when u have not so much people to keep even those who are still playing that would make them play and try harder if they know they have more chances to grow up. and in time those items would appear in trades etc market ...

Yeah but then again . another thing. we play this game people from age lets say 12 to 30 (maybe just thinking not sure) so we all have IRL things work family etc etc. RN is also summer time so not many people stay inside as well or just cant as need to do works near house apartment garden . u have IRL as well and u dont spend all time answering here or in discord it takes from u time as well. so lets say this example . person works 12 h . go out from home around 7 am get back home around 8 pm . selupan was or will be so any way 3 h . so basically person have chance once (if goes sleep normally to have enuf endurance for work etc related things) that means person with 1 chance in day. can try then how he will get it items? even helping clan or what so ever wont be so much possible as those who have sets basically have left to lower. the thing is why people count droped as all likes competition etc RN the game is not in state where many people compete. also dont forget its RNG drop there. standard issue for people count is that they give up and just go where they can start over and compete. why because they see its just point less 3h 1 trash item literally and multi times in day (whats challenging is in there ?) also there are multi classes and multi sets (plus many dont play mg in high xp rate serverss because they just sucks so some items is just useless as well ) oh well its my opinion hopefully some other people will express their as well. i would not mind if there would be more people etc where u do challenge but if there are most of time same from one point if they get sets and then get better items they can sell for gold coins = meaning others who cant get there but can farm just resets can buy and later participate in such things. oh well as i said my opinion

Here u can use Dark Lord summon and as well marry teleport. basically its the place where spawns Hellmine. the mob for 3rd quest

Soulynx replied to nicomonte's topic in LOW x50

Dark horse will lvl up when ever u are lvling up. so if u try get level up horse when your character is 400 it wont work. also if u are in lower maps with party i doubt u will get any experience for the horse or it will be too low for u to see even the difference. lvl 1 horse 220 lvl. max 50 lvl horse need 312 lvl so check your level as Leenamnam said

Not a bad idea but there should be limit to participants from 1 guild. like 5-10 players etc. as there probably are some guilds where are like 2-3 people and if they want to participate and need to go against bigger clan it would be not fair. i had similar idea about "duel tournament" regarding classes and gear. etc - as example gear on is from shops or some different way of making ti fair for all who want participate

If i could answer it is specially made so u cant go to red mobs with low lvl and do fast lvl up. still u can go with lvl 160 to aida 2. i will later test out some thing. as admin one time mentioned its locked near teleport place when u use M. will check different places later bit curious about if it works else where in map as well

Guilds register there. but you still need to get tokens and register. so if they are using this as strategy to keep the castle, its fine from 1 point of view. but no one says u cant farm tokens and register and be the top 1 guild who will be main attacking force. And we all have played a lot and diff servers. each of them being unique. cant expect same things like it have been before . also if i recall correct then top 3 guilds who have priority to attack are based on "Registration Ranking = (Number of registered Mark of Lord * 5) + Number of Guild Members) + Level of Guild master /4 Siege Status." and as u are allowed to use multi accounts "what can be seen in this server" just make one to farm the tokens = and problem solved.