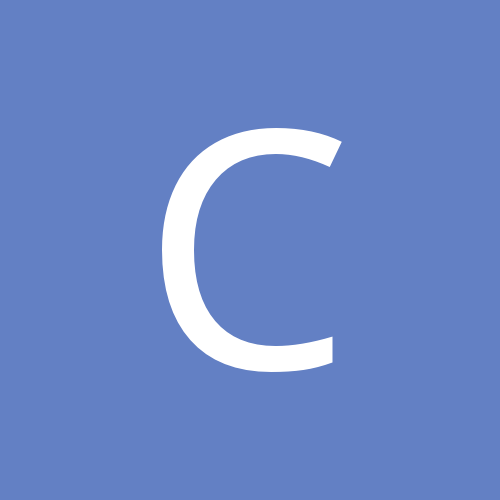 Content Count

32

Joined

Last visited

Days Won

5
Community Reputation
14
Good
Recent Profile Visitors
The recent visitors block is disabled and is not being shown to other users.
In matter of fact, mu helper stops if you have SM in your party and he uses telleport ally. Maybe you had leave afk your hero, and some SM joined party, teleported you and u stop attacking? Not sure if this work also for /offlevel characters, did not tried yet. But if it works, and when u are offlv some small heroes can mess with you anytime xD causing d/c.

All of timeless servers are easy to play. I did not see big difference between 50x and 1000x (50x 1 week for 1gr, 1000x 3 days (or a lil less) for 1gr). 1000x is easy enough, its just like, those who are playing 24/7 get much better and easier than the rest. For new players is hard to collect items and stuff. They cant fit in events, because of the 'big sharks' who wont let the bone go. About your proposal for those jewel drops - from medusa and selup - nah, that way only 'big sharks' will have the 'guuud stuff' and believe me, they wont sell it cheap - we saw that before server reset. Those kind of jewels (if timeless decide ofc to add them), should be given at "auction event" or some bigger events that can be suitable for every single player - no matter of his resets, grand resets or playtime. Anyway, dont think its worth the effort to add something new, because ppl are wasting interest after two-three months of playng. Just because the statistic isnt real at all. But again, thats another topic.

Dont believe this is the case here. This appear just to full the number of 12 elements/items/words to be added in mu helper. Even if you like just log in, open mu helper after 30 seconds and add a few words there and then switch with ur hero and log in again - this will happen again, those symbols will appear.. Its just a glitch, its annoying one.

Dont think any bonuses need to be increased. Most of the players have more than 2-3 accounts - active ones. This mean, they have at least one character in that account with a hero they playing with. Even with 3 ppl should be 0% bonus. This mean, you dont need a party if you playing with ur 3 heroes (most ppl do it) and thats the reason they dont set party on (most of the times). Anyway, wtih those panda/skeleton rings and pets and stuff, party bonuses are useless. Otherwise a single guy can make a reset in 10 to 15 minutes (SM can reach that in BC for example, and if is not big rr, it can do it even without any additional pets or rings) - so by this, i mean there should be not be changes in higher %%. But hey, this is my opinion.

So, lets be clear here. We are talking for x1000 server, right? This is the "easiest" server from all. Lets say it, its a "fun" server. Cant understand why jewels should be rare or stats should be lower. If u got max stats at x50 and got 75k max stats at x1000 - whats the deal, why i should play x1000 instead of x50? only for higher xp - nah SM & summy dont need str - thats what i understands from your comment above - i will tell you to read a little more for what "strength" is for. NOPVP maps are needed. We have some nasty kids inside the server, killing randomly everyone, just because they cant do that when those afk people are online. Some of us are working and we rather have a map where we can leave leveling up without kids around, pretending they strong. So NOpvp maps are needed. Cant see what is the logic behind (reduce exe opt, but make it drop better items and more items) - the drop now is good, just the files are bugged af, and the drop most of times is huge sh** Also, about the stats again, he need to make some serious test with full gear on heroes, as webshope gear and 400lv gear, cuz what was before - was one big joke.

Its pretty easy to make level and resets now anyway. But there are a few things that can be changed. Maybe 65k stats? Maybe 2 accounts per user? (so this fake statistic can be reduced whit a lot) Maybe a guild vault in Loren Market map 🙂 Maybe 5 sockets per items (so that way will be harder to make a good socket set, full opt?) Maybe more active GM's inside the game, so they can check regularly whats going on inside the game? Maybe more events with better prizes? Maybe some of the bugs can be fixed (cant imagine how "licensed files" got fire scream bugged while we use it and cant kill monsters if there is a player infront of me - and many many others) Maybe NEW pvp balance system - tested with no items and also full gear of heroes (dont see reason to test without a gear any pvp balance)? Maybe some Anti-Cheat system, so we can finally believe there is no hackers inside? Maybe reduce tax prize for market, cuz is too expensive? And many, many more.

Hello, I see, timeless, you got pretty fast with closing topics, but soo slow answering them. I dont think thats the righ way. I wait for you for like a week to take an action and now, dont believe its taken any action, even if you wrote, they would be banned until tomrrow. This is a fresh SS from just 5min ago, and seeing that kid online, doesnt seems to me, he got the reward you said>wrote at my last topic. This SS i made just 5 minutes ago, and if this sad fella is banned, how his still in game and buying & selling stuff?

Sorry for double comment, but i had to attach those, fresh-fresh from the market abuses againts me. And again, some from MsUniverse, L0RD a.k.a. RelentlesS and facuman Also, if there is a need for full screen shots, i can provide them - no problem at all.

CENSORED replied to CENSORED's topic in HIGH x1000

Hello here too badap Obviously, you cant read. I dont want to waste any of my time, to explain to you with other words, whats the logic behind my topic. You probably wont get it anyway. Again, no need your opinion, waiting for timeless activity on this forum and new & "fresh" topics. Dont spam anymore, please.

Hello Badap, i believe you are one of the chosen, those from above, on my SS who getting sad when i appear. Let me show you something, then give again your opinion (which i dont need). Waiting for timeless take an action about that bad and rude behaviour, because those (you) kids, are annoying.

Hello, Please take a look at those two lil players. They dont like when someone else ruins their plans. Then they start crying, abusing and calling cheater to everyone who they cant kill. They calling me "faggot" and "fking ashole". This is not the first time those two abusing players. I am just sick of it, to argue with some brainless kids. Those sad kids, cant take me down, even they trying 3vs1 (3 heroes againts me) and calling me cheater and autopotss using - so please, timeless take your time and check me, and if there is a hack or autopots use from my side, be free to give me a ban. Also, a quick question - is there any chance to see in logs if somebody killed somebody on specific time? Thanks for your time.

Hello, I am making this topic, cuz i dont believe this statiscit about pvp is real, its more like a joke for the players. Let me give you some numbers, and calculate the things - please. BK with full vit and items with no 4% hp on item (5 items set, 2 rings 1 shield maybe) have around 100k+ HP BK is making more than 100k+ dmg (on monsters) with items that are not even +13 or 15 (i am talking for s3 items, no s4 (400lv items) BK has swell, that increase his life to 200-250k+ BK is making between 15k to 55k on combo to SM (and mostly to any other characters), but when u hit a combo (which is not hard most of the time) BK is making to other characters 3x that damage (if combo is 50k, 3x50 = 150k dmg) Those are the numbers if SM wears set from webshop or 380lv items (no socket items) - (i am playing with SM mostly thats i reffer SM) SM with ful vit and items with no 4% hp on item (5 items set, 2 rings, 1 shield maybe) have around 65k+ HP SM is making around 60-65k max dmg (on monsters) with items that are 13 or 15 (i am talking for s3 items, no s4 (400lv items) SM has MS thats says "absorb 850% damage" lol, wtf - dont believe that SM is making between 2k to 10k to BK with flame or Ice Storm (decay is bugged). Those are numbers if BK wears ACC set because u cant put JOH on acc, if it wears exe set from webshop +13 or above with DDI 7% the damage is much more less than 12k - around 2-3 maybe So, please timeless or anyone who can - explain to me, how this is ballanced. How one SM can kill any BK. The SM doesnt have any chance for PVP with BK. SM with 65k HP is a incredible easy target for a BK, mosst of the times - one combo, thats all it takes. So my suggestion here is - SM hp to be increased at least twice, so it can takes by any chance two or more combos from BK. And i am talking for increase the HP to be equal to BK HP (with no swell) SM should have a lot much HP so we can even call it an 'opponent' to BK. In any other scenario, as one of it is now, SM is just a shit**y hero, with no chance againts BK. Other suggestion is to be increased MS absorb of that damage (well it says 850% thats a lot, but i dont believe its real %), to make it twice, or run some test and find the best sittuation, so the SM have equal chance againts BK. Other suggestion is to be increased the damage. Its weird how, SM has full stats and bearly making 65k damage, and in the same time BK is making more than 100k dmg - thats weird af. Also, so far as i see, even the MS is not working, or absorb super small % of the damage, because mosty of the time, i forget to re-use MS after 30min gone, and there is almost no difference with MS on or not. Please, check this thing, because is supper ridiculously situation. Thanks for your time.

About that - BK is tanky class - i totally agree. BK is probably the most powerful hero. Anyway i am talking about BK who is afk - SM cant beat down BK afk. Ill give you some numbers too: SM with set/items who has no HP have around 65-70k HP, if you got HP set/items on that SM u gotta probably have around 100k HP. BK has around 200K HP without event having HP set. And imagine one combo (50k at leasst and on a combo u making 3x50k) on that SM HP status - if you dont use qwer (i am talking if u are SM) u wont last even to second combo. Its so funny that SM can't take down BK who is stayng AFK, even with mu helper on, this is ridiculous - this is not by any chance balanced PVP. And still, i dont expect to take down BK with SM, and yet this is not right - one SM to making around 300 minx dmg and max 2k max dmg to AFK BK (and hey i am talking about Dragon set, not socket set on that BK). If the BK has acc set, the damage is more real (between 4-5k min dmg and max 10-15k) and u cant take down that BK again. Anyway, thats is another topic/subject. I dont agree with you that timeless should shorten the Selupan time or any other Boss time respawn. You dont have players online, you dont have any competition, just you guys, who stays online only for those boses. And you guys all have those socket items. Dont believe anyone of you would help any new player with socket items right away (and still, those "new playes" are mostly 3rd, 4th and 5th accounts on those who already are maxed). This server needs users, not privilege for those maxed guys who already has everything and just want more and more.

This sounds weird - not many players online, and still - shorten the respawn time for selupan. Please, explain to me, how that would help newest players? You guys keep all the good items for you, and the trash items you get, you dont sell them even for reasonable prices in the market. There are not many ppl left in 1000x server, there are maybe between 70-100 real and active players - others till 200+ are just second, third .. and fifth accounts of those people. Its not easy to make GC anymore, because there are not many active and real players. The guys who stays online, are maxed, and you guys are online only because those bosses, you dont exchange and buy things for small users, weak ones. You only sell them, and reap them off for those 'goood items'. Anyway, dont believe this is the main problem here. In fact, only two-tree clans gets those bosses, so you just want better items for your all heroes (not for the new players) and making items easier to + 15 - thats the case with this Selupan respawn time. In the same time, there are bigger and more important problems, as the fake statistic and the lack of players. Also the PVP ballance - this is something that is soooooo unfair and weird. For example, full stats SM, with good items, cant beat down full maxed stats BK with max set - that is so weird and sad. There is no way SM to beat BK or at least to have a equal chance to do it. Anyway, that "shorten selupan respawn time" is ridiculous - it wont help any way to the new players.

CENSORED replied to tizyen's topic in LOW x50

Thanks man. Didnt catch that first time.