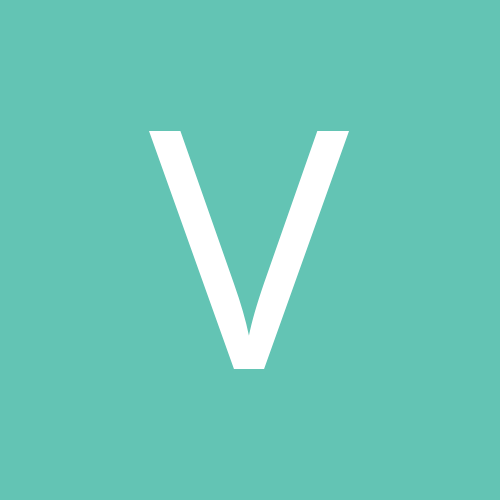 Content Count

12

Joined

Last visited

Days Won

2
Community Reputation
8
Neutral
Recent Profile Visitors
The recent visitors block is disabled and is not being shown to other users.
I suggest removing Karutan1 from non-PVP maps. It is too good of a map for lvl-ing up, that players who are just being naughty can hide in that map when its convenient for them and lvl up in peace. If you are an as**ole and trouble maker, your only safe spot should be in stadium where the lvl-ing up is not that fast.

Mine is fine and how is yours? I get that you're just a helper and don't have anything actually to do when it comes to server configs, but please... stop with these nonsensical replies. I am fully aware where the server time is showing up on the web and it just so happens that I am on the same timezone. But if it makes you feel better about your contribution to this topic by pointing out things I might have missed reporting my issue, rather than actually helping, then here is a screenshot of server time and vip expiry time.

1

Please fix doppleganger item (weapon) drop config. Currently every weapon that drops after completing the event only has both or one of the two excelent options. It's either "Increase acquisition rate of Life after hunting monsters +life/8" or "Increase acquisition rate of Mana after hunting monsters +Mana/8" or both, but NEVER any other exc option. I have completed that even countless times and never received any excellent option for weapons other than the two I mentioned. Other items seem to be ok and are dropping with various exc options on them. Thanks

Your statement regarding vip expiry time being in 24 hour format is false . Server time is showing up 24h format, but not the vip expiry time. In attached screenshot you can see that I have logged in with my character and received Gold status ( VIP). If your statement would be correct, then according to web, my vip should've been expired at 09:32 AM , but as you can see it's 11:43 and I still have VIP. This means that either vip expiry is showing totally different time and date and cannot be trusted at all. Or... or, that I am correct and time there is displayed in 12 hour format and is not properly configured to show AM or PM alongside the time. I would urge helpers to fact check before spreading misinformation. P.S. @timeless , I have replied to your msg in discord, waiting for reply. Thanks.

i have stated all my concerns and suggestions in my previous post. How are you contributing to this topic with your post?

Regarding screenshot, i don't have it since I was not expecting a disconnect and even more so that the item would disappear. @timeless, I wrote to you in discord, please take a look when you have time. As I said in my initial post, it would maybe be beneficial for vip users to have a more pronounced and noticeable warning regarding vip expiry, especially if the disconnect can lead to item loss in game. Also the time in web for vip expiry is displayed in 12h format and without AM or PM, so it's hard to understand in your screenshot ( for example) if the expiry is going to happen at 06:52 AM ( 06:52 ) or 06:52 PM ( 18:52) .

1

Hi, Today I was removing a harmony option off of one of my items. During the process while my item was placed in the "restoration" window, I got disconnected, because my vip expired. When I got back in the game, the item was missing. So there are two parts to this: Firstly, is there any chance that i could get back my item? And secondly, would it be possible to have some kind of warning wither in game or in web, that my vip is about to expire? Some kind of popup or something similar to catch users attention.

If I am only playing on one server, without a doubt i would prefer a mediocre guild defending their castle on my server because the people in that guild are prioritizing other server. It gives me greater chance to win. You guys here are pretending that there would not be the same players jumping from server to server to take over the castle. If that would be the case then the initial proposal to shift siege times would not even be created in the first place. Because ultimately that is your intention, to participate in all sieges across all servers. On the other side, anyone willing to jump from medium or low to high and defeat DragonVN are more than welcome. 🙂

Knowing guys from VN, I wouldn't be surprised...

I am against the proposal to shift CS times. If the cs times will be shifted then there is a high possibility that one guild will rule over all three servers. As it is now, they have to prioritize their server which in turn leaves up an option for different guild to step up and take over the castle.

virusart replied to virusart's topic in HIGH x1000

Thanks for clearing this up. I added the stats and, yes, all of the other remaining stats were there. ☺️

Hi, I am playing on "high" server and after my 26th reset I logged in and saw that I only have 764 experience points to add even though I have 26 resets and 2 grand resets. Obviously something went wrong during the character reset process. Please fix it. I would like to get my experience points back. I have attached a screenshot of what my character panel looks like now. Thanks.